La frequenza alla Masterclass è riservata a giovani clarinettisti, clarinettisti basso o gruppi cameristici con clarinetto italiani e stranieri; essa si svolgerà presso la Sala Conferenze della ditta Palladium Music di Turi (Bari) dal 20 al 21 ottobre 2014. Gli iscritti potranno liberamente scegliere il programma da sottoporre al docente oppure partecipare solo in qualità di uditori. A conclusione della Masterclass, a tutti gli iscritti, verrà rilasciato un attestato di partecipazione.
La domanda d'iscrizione dovrà essere indirizzata alla Associazione Musico Culturale AULOS - Noci (Bari), da inviare per e-mail all'indirizzo info@associazioneaulos.com. Il corso non prevede pagamenti. Si prega di specificare nella domanda: Nome e cognome, data e luogo di nascita, indirizzo, numero telefonico e programma musicale. Le domande possono essere fatte anche il giorno stesso dell'audizione.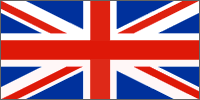 The appendance to Masterclass is reserved to young Italian and foreign clarinettists, bass clarinettists or chamber groups with clarinet. It will take place in the Conference Hall of the Palladium Music of Turi (Bari) from 20 to 21 October 2014. The participants can choose the program freely to be submitted to the teacher or they can participate only as audience. At the end of the Masterclass it will be issued a certificate of appendance.The application will be addressed to Associazione Musico Culturale AULOS - Noci (Bari-Italy), and send by e-mail: info@ssociazioneaulos.com. The masterclass is free enrolment fee. Specify please in your application: Name and surname, date and place of birth, address, telephone number and a list of pieces to execute.The demand will reach us also the first master day.